Gardner Valuation Services, Inc.
As licensed appraisers, we possess the comprehensive training and credentials to give you the level of dependable home value opinions that banks and major lending institutions need for home loans. With 17 years of experience under our belt, we're prepared to handle anything from starter homes to the most luxurious new construction.
Call us today at 903-814-2872.

Frequently Asked Questions
Expert Valuations.
Although it seems mounting regulations keep adding to an appraiser's requirements , we're able to keep our rates reasonable and quality high by employing technology. We also recognize that no matter where you go, service is the top reason a client comes, goes, repeats or gives your number to their friends. We keep this in mind whether you're talking to us on the phone, in e-mail or talking in person. The end result is simply an unsurpassed experience for our clients. Call Gardner Valuation Services, Inc., and let us prove to you why we're different.
Get A Fee Quote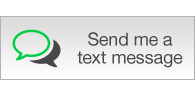 There was a problem returning the RSS feed.

Got a Question?
Do you have a question? We can help. Simply fill out the form below and we'll contact you with the answer, with no obligation to you. We guarantee your privacy.