Certified Residential Appraiser
Brian Gardner has been a licensed appraiser for nearly 15 years and has extensive experience with rural homes and homes on acreage in the Texoma region. If you would like a fair and honest opinion of value on your Texoma Area home, please contact Brian Gardner for more information and to obtain a fee quote by calling 903-814-2872.
Services offered:
Single Family Residential

Multi Family Units

Condominiums

Undeveloped Land

Mortgage Refinancing

Divorce Settlement

Purchase
Fully Insured and Certified Real Estate Appraiser serving all of Grayson, Collin and Fannin Counties along with much of Hunt County, call for extended coverage areas!
Brian Gardner
Certified Real Estate Appraiser

Gardner Valuation Services, Inc.

When the value of Real Estate in Grayson, Collin, Fannin and Hunt Counties is needed, trust certified appraiser Brian J Gardner of Gardner Valuation Services, Inc. for a fair and honest opinion of market value.

Need a value of your property to secure bail

Had a loved one or client pass and need a value for their estate or probate case

Things didn't work out with a spouse and you need to divide the assets for a divorce

Want to sell your home (For Sale By Owner or an agent assisting a homeowner) but need to know your homes value before setting the list price

Are your property taxes too high?

Are you suffering the effects of a down economy and are considering bankruptcy?

Setting financial goals and planning for the future?

Call Brian Gardner 903-814-2872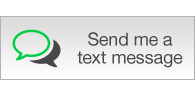 There was a problem returning the RSS feed.

Got a Question?
Do you have a question? We can help. Simply fill out the form below and we'll contact you with the answer, with no obligation to you. We guarantee your privacy.